COVID Has Changed Americans' View of Life Insurance
In addition, 22% of Americans with life insurance (29 million) believe they need more, while 59% of those without life insurance say they do need coverage, which represents 73 million Americans. That means 102 million Americans say they need coverage, or more of it.
This year, the annual "tracking" study, which has been conducted jointly by Life Happens and LIMRA over the past 11 years, also explored how the pandemic has shaped attitudes toward life insurance.
Millennials (ages 22-40) seem to be most influenced by the pandemic when it comes to life insurance, with 45% of them saying they are more likely to buy it due to COVID-19, while 31% of Gen Xers and 15% of Baby Boomers said the same.
Watch as Faisa Stafford, LUTCF, president and CEO of Life Happens, and David Levenson, president and CEO, LL Global, LIMRA and LOMA, discuss initial findings from the 2021 Insurance Barometer Study.
These are just initial findings, with the full 2021 Insurance Barometer Study being released on April 12.
Complete the form below to download the social-media graphics that highlight these findings and support this industry initiative.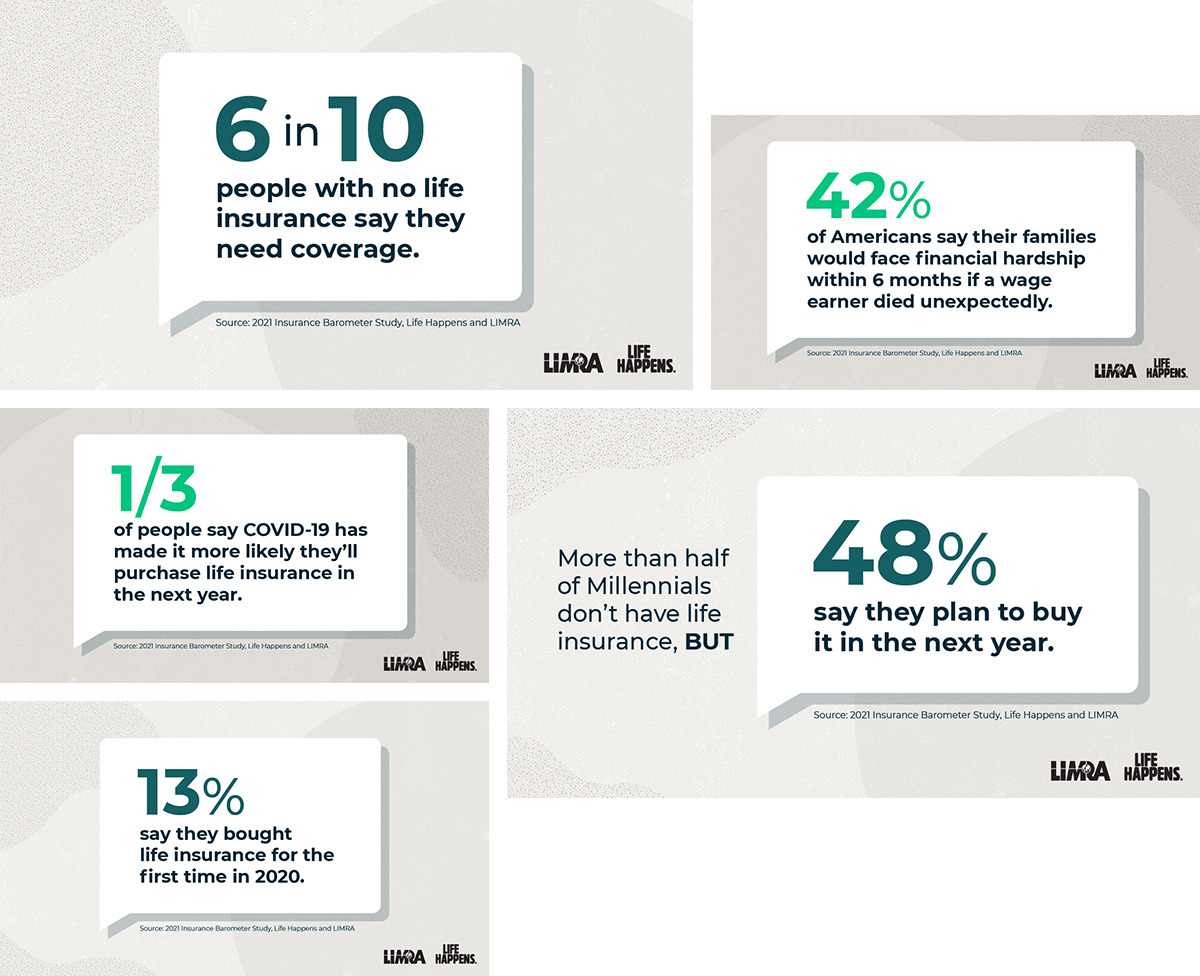 We're committed to educating Americans about life insurance
At Life Happens, we created and coordinate
several campaigns
, including Life Insurance Awarenes Month, every year to motivate people to purchase life insurance to protect their loved ones financially. To take action for your loved ones, we have a free
Life Insurance Needs Calculator
 to help evaluate your own life insurance needs.