Single Parents and the Financial Future
What is weighing on single parents' minds? There's one thing for sure: their children's financial future.
According to a new survey by Life Happens—Single Parents and the Financial Future—single parents think about their child's financial future on average five times a day.
And the average single parent says they'd need a minimum of $332,705 in savings to feel at ease about raising their child. That said, only half (52%) say they've purchased life insurance to protect their children's financial future, if someone else had to raise them.
There are close to 11 million single-parent families in the US¹, accounting for 23% of all households.² Three quarters (75%) say they felt overwhelmed with becoming a single parent, and more than a quarter (27%) of those admit being very overwhelmed.
Here's what else they've said: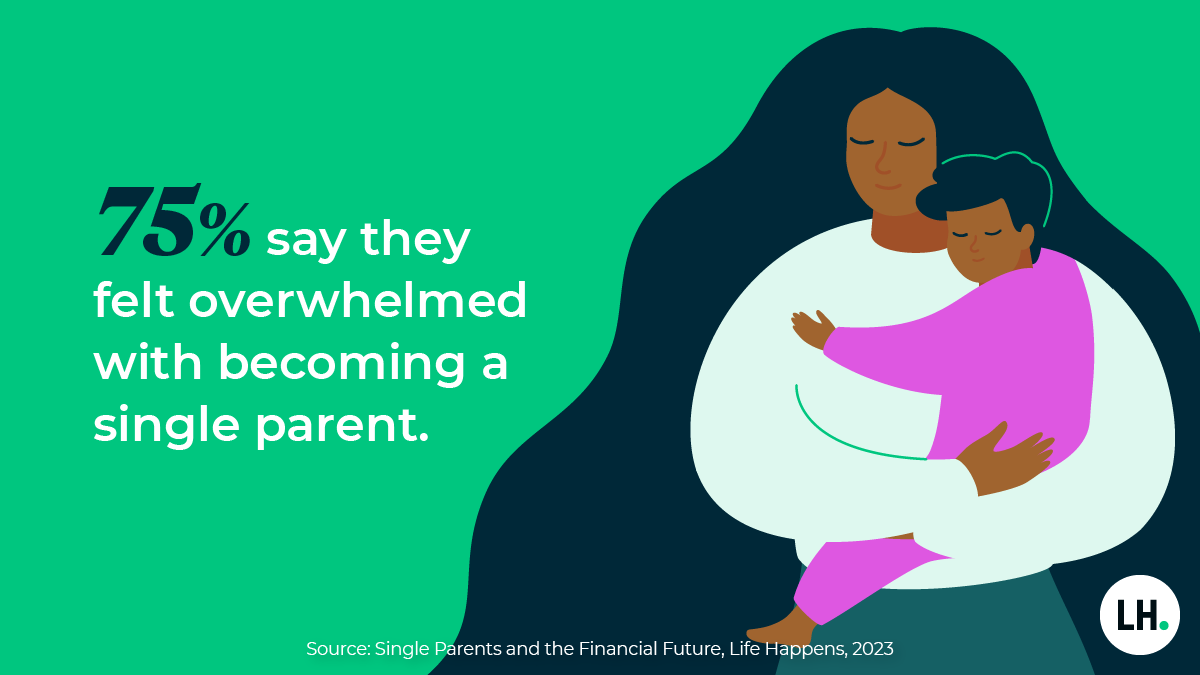 Four in 10 single parents (43%) hadn't started planning for their child's financial future until early childhood (ages of 4-6) or later. Only 10% started before their child was born.
Sacrifices that single parents have made for their children include going into debt (42%) and altering their career or work choices (52%).
Single dads are more confident about securing their child's financial future than single moms (69% vs. 58%).
6 in 10 single parents say they felt comfortable using online communities to discuss how to plan for their financial future, edging out financial professionals.
Does life insurance play a role?
Half of single parents (52%) said they bought life insurance to provide financial security for their children if they were to die unexpectedly.
Single parents say they're more likely to depend first on savings (59%) and family (57%) if they were to die than on life insurance (47%).
A third of single moms (36%) and three in 10 dads (29%) say they don't consider life insurance as a way to protect their child's financial future.
More than a quarter (28%) say they'd let others rely on a crowd funding site to help support their kids if they died.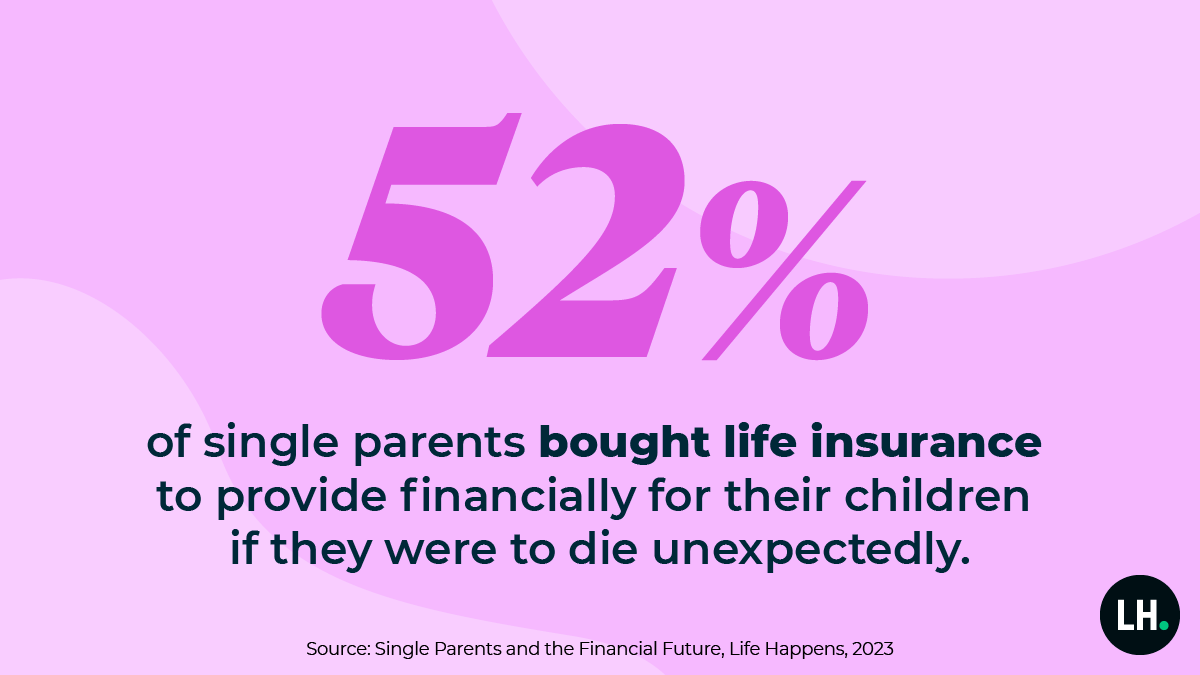 Gen Z is very open to having financial discussions
Gen Z single parents, those age 18-26, are much more likely to feel comfortable talking about financial planning with others—from family to financial professionals—than older single parents are.
They are also most likely to say they value life insurance as a protection vehicle. Almost half of Gen Z said life insurance was very important (48%) to protect their child financially if something happened to them vs 33% in general.
Here is how comfortable Gen Z  feels talking about financial planning vs the population as a whole:
Gen Z

vs

the general population

Family members: 86% vs 69%

Financial advisor: 79% vs 58%

Online communities or forums: 76% vs 59%

Accountant/tax professional: 74% vs 52%

Close friends: 65% vs 48%
To source this study, please use: Single Parents and the Financial Future, Life Happens, 2023
View the infographic from this study here. And for media inquiries, contact lifehappens@kwtglobal.com.